GARAGE CONVERSION COSTS STARING AT
$45K!
Includes 1 Bedroom, 1 Bathroom & Laundry Room
Sample Garage Conversion Plans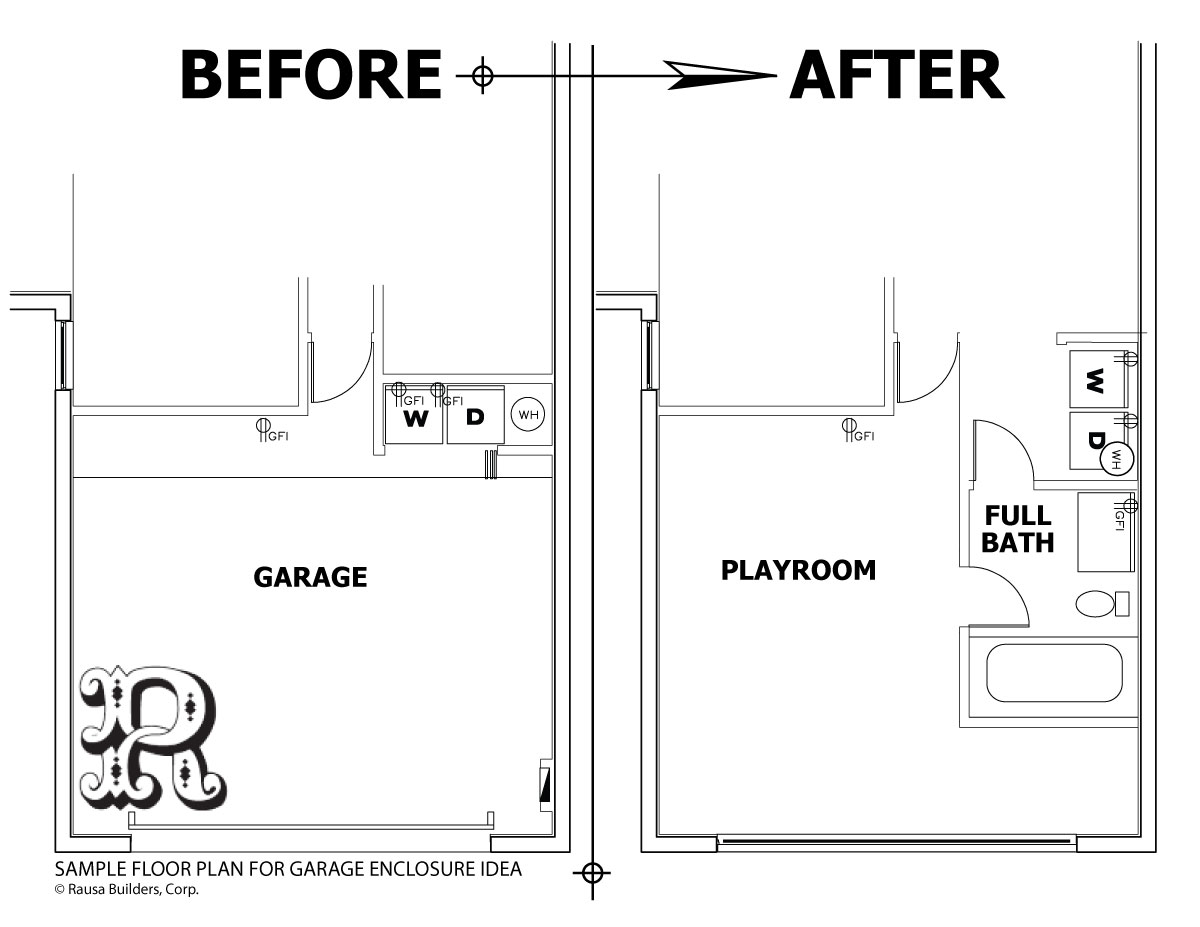 The photo to the right is a sample plan of a garage enclosure idea to add an additional room and bathroom to a home. The best idea in this scenario would be to keep any new plumbing near existing plumbing. As you can see within the same space of a standard two-car garage we can build an additional room & full bathroom.
Our construction team is ready to implement your garage conversion ideas, click here to contact us for a free estimate.
---
DETACHED GARAGE CONVERTED TO BEDROOM & STORAGE
Before Garge Conversion
This Miami home had a detached two car garage with a breeze-way separating it from the main residential structure.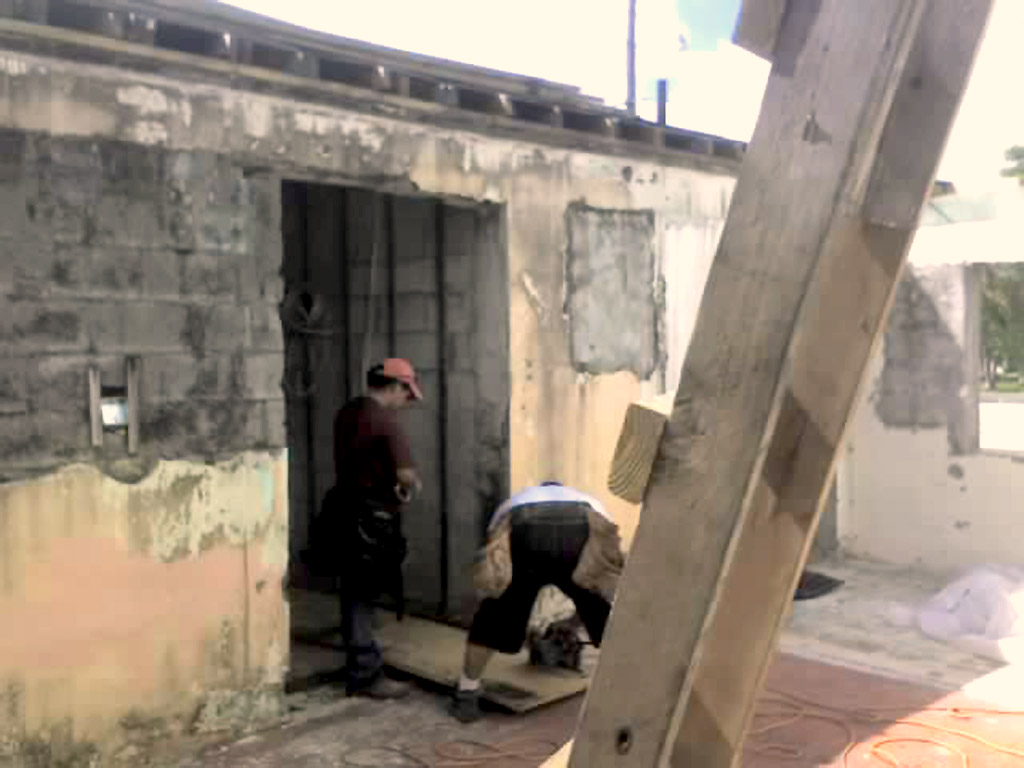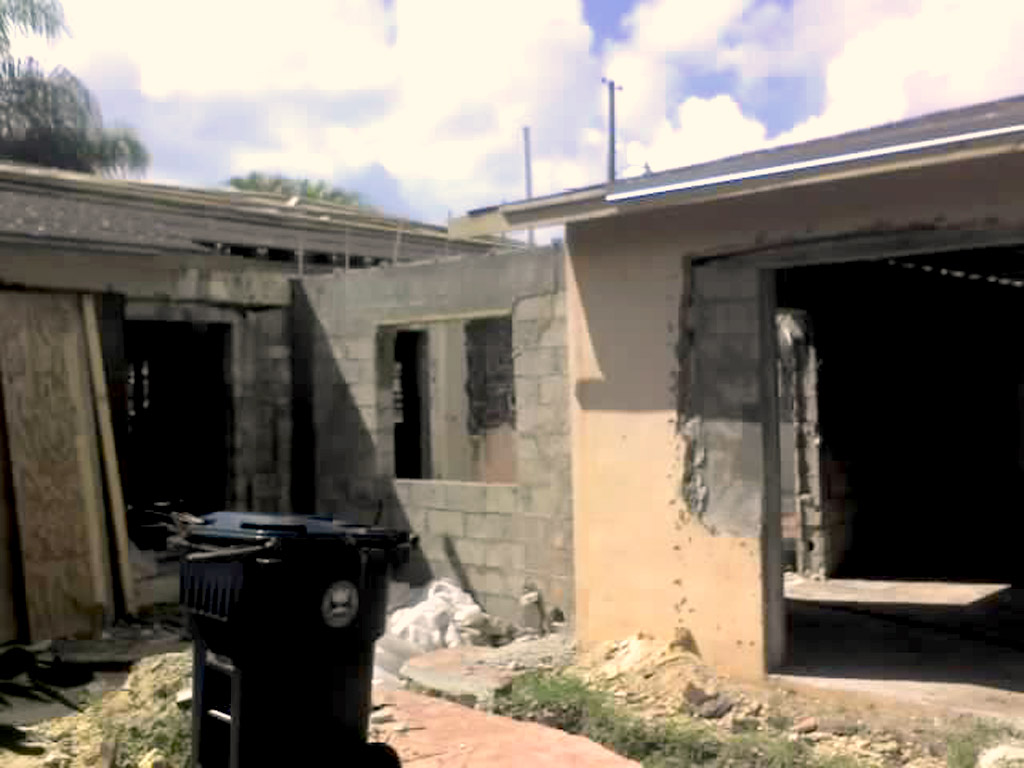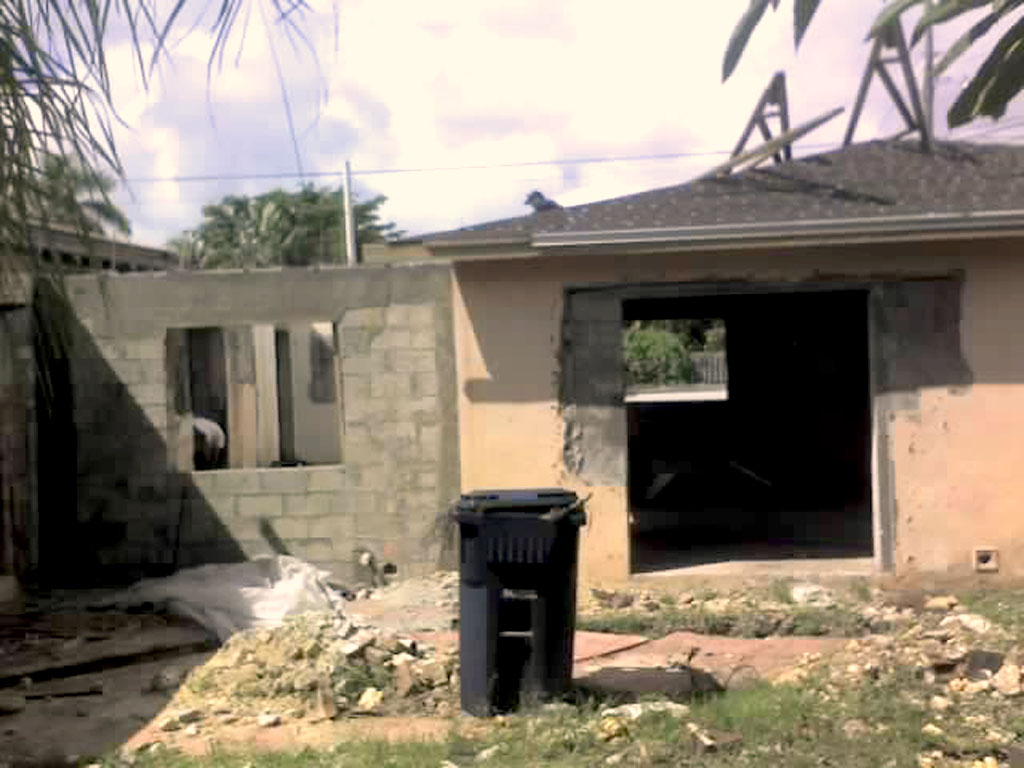 ---
New Roof Connecting Converted Garage
A new roof had to be added to this side of the structure in order to match the pitch of the home.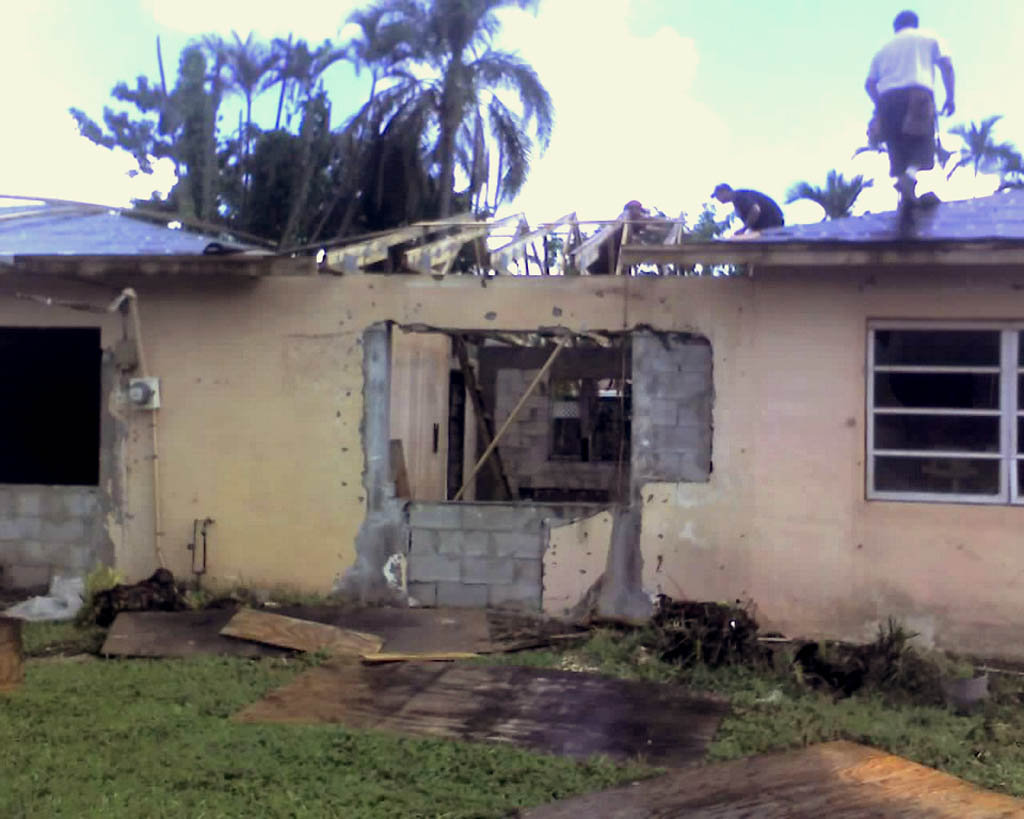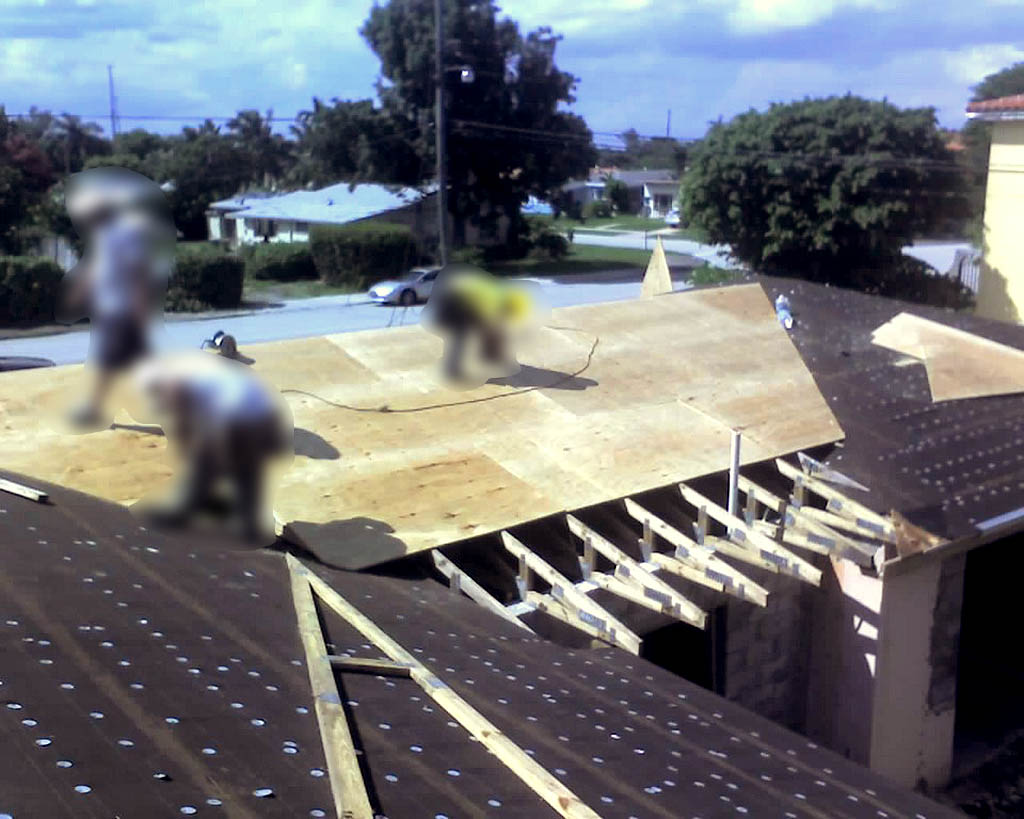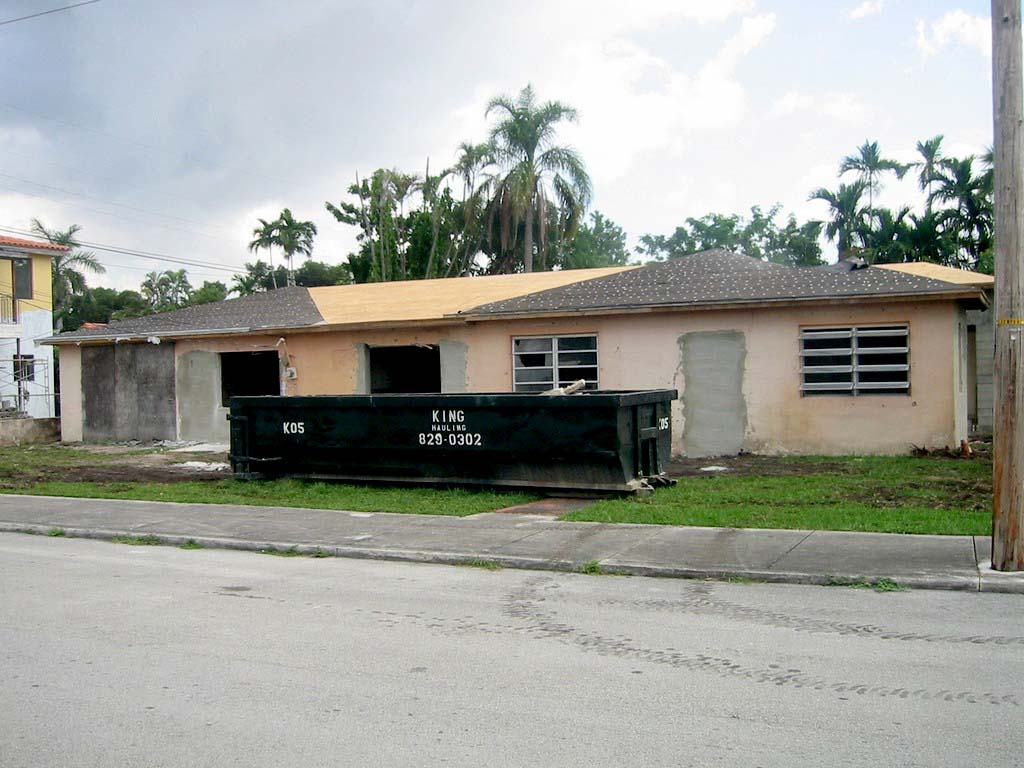 ---
Underground Plumbing
Underground plumbing was needed for the new master bathroom and was run through the foundation.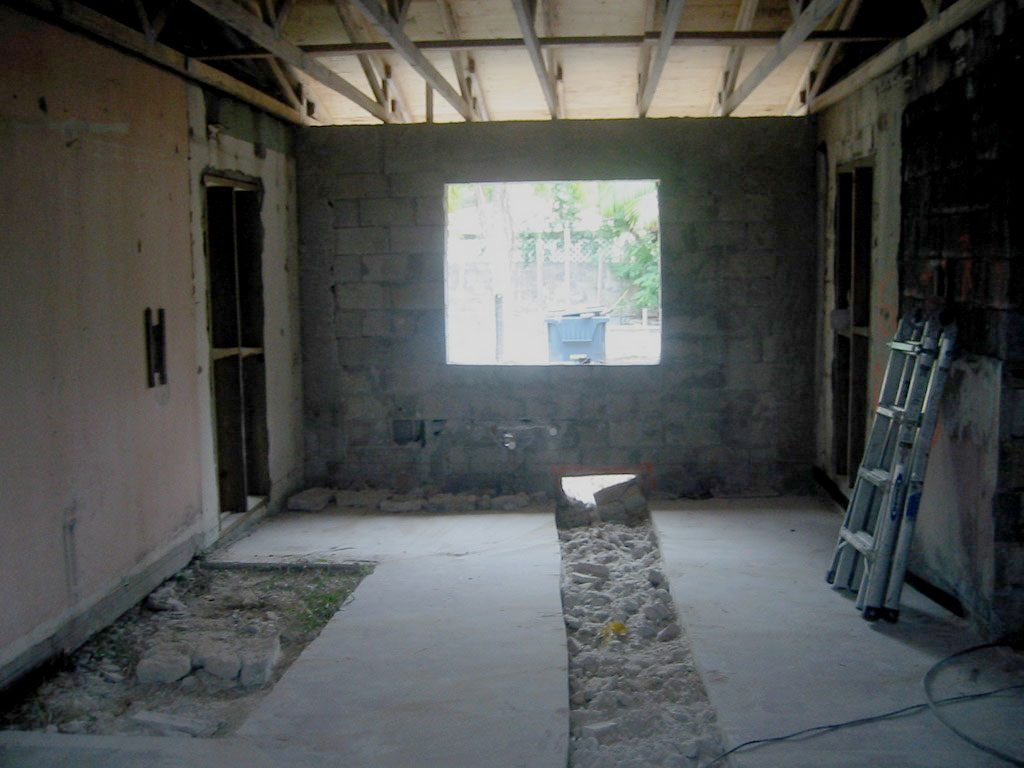 ---
After Photo of Complete Garage Conversion
The home was finished with a complete new roof and exterior driveway making the garage conversion seamless.
The decision to convert the garage and breeze-way added a new Master Bedroom and Bathroom while still maintaining a single car garage.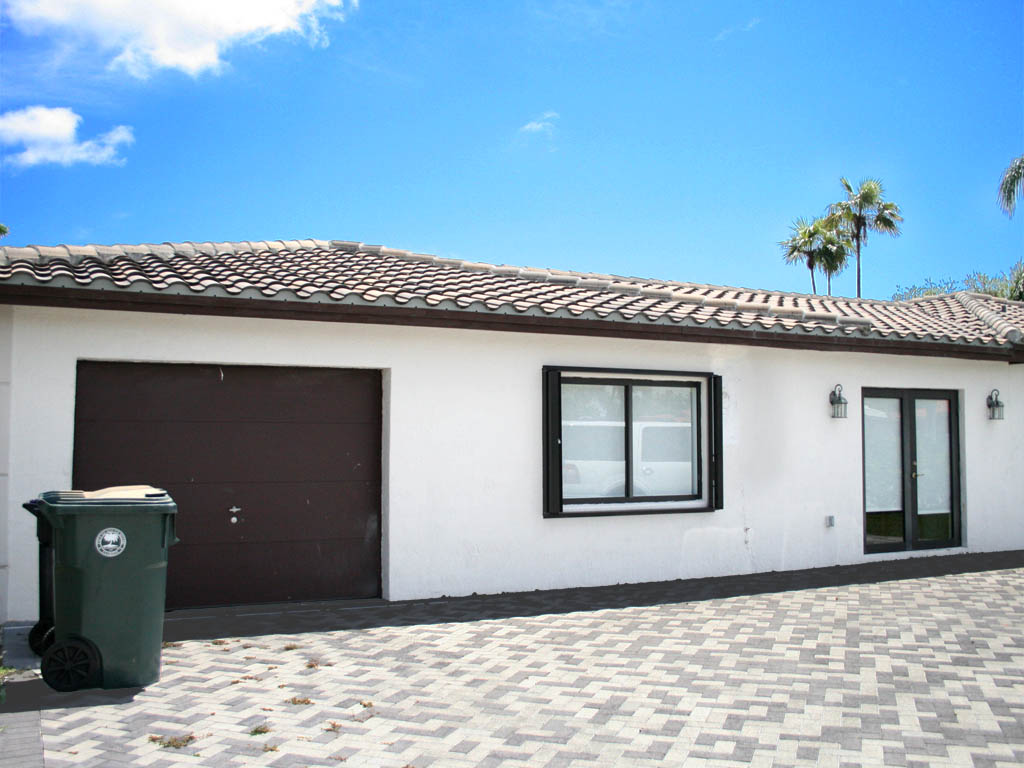 ---
GarageEnclosure.com is owned and operated by Rausa Builders Corp, a Florida State Certified General Contractor & Florida State Certified Roofing Contractor serving all of South Florida. Click here to visit our main website and preview all of our services including bathroom & kitchen remodeling, home additions, roof replacement and repairs.